Posted on November 3rd, 2017
Usually, the prime focus is on music exposure. But like clients who aim for that little extra controlling their non-music elements exposure and flow.
Today's assignment is securing perfect harmonic key segues between songs and links in a client GSelector database. #keyin #keyout.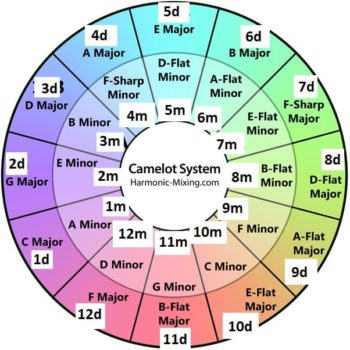 ---
Posted on October 17th, 2017
And again it is this time of the year; preparing a client`s Christmas channel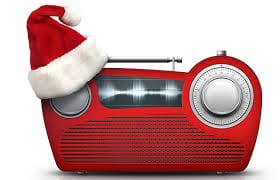 ---
Posted on October 6th, 2017
How frequently do you check the actual output analyze beyond A and B songs in your #Selector #Powergold or #Musicmaster database? Today, when reviewing a potential client database, some songs in the same power recurrent category was played 22 times in the last week, while others only played once.
I doubt that was their intention and I believe they will need a lot of help.
---
Posted on September 28th, 2017
Some companies program a lot of stations. Glad that this one invests in further development and staff training.
Tomorrow one of their stations will get a new set of clocks and a modified category structure better reflecting the current strategy.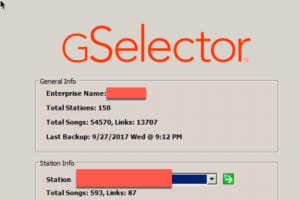 ---
Posted on September 22nd, 2017
Showing a client the importance understanding the math when building clocks and categories to get good natural turnovers. And yes, now he understands why 17 instead of 23 songs in this particular category is beneficial to achieve better exposure.
Good music programming is a combination of science and art.
#Selector #GSelector #Musicmaster #Powergold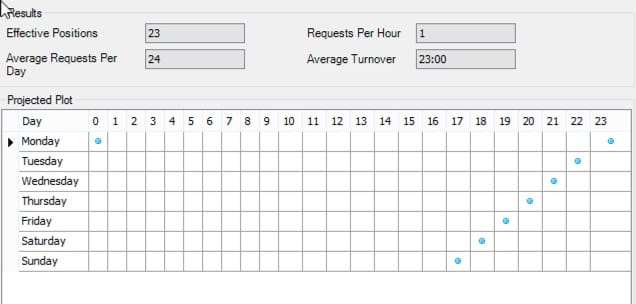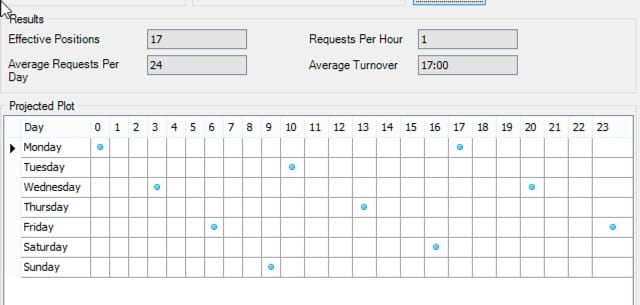 ---
Posted on August 29th, 2017
How many people work with the music codes at your station? And are they coded with your station in mind? The other day, I reviewed an AC station where many song parameters come from the company CHR station. What's mainstream at CHR, are frequently not on the AC, and definitely not for this station
---
Posted on August 15th, 2017
If you're a radio voice tracker or a station looking for someone making "voice tracks," this site might be something for you.
http://voicetrackerhub.com
---
Posted on August 12th, 2017
A full day snap-shot during prime time hours is a great tool to check what your competition is doing. I suggest putting the name of artist, title, sound code, era, tempo in an Excel sheet and calculate averages as well as exposure. I also recommend marking whether the song play by us.
The result might be very different from your perception of them.
Keep track on the results and remake the monitor if you see vast changes compared to the last monitor. A good rule of thumb is to conduct a monitor once every 4 to 6 months and/or if the competition is doing a significant change. But it is important to remember that in our busy days sampling some songs or just looking at the adds or most played songs get the real feel of what the compettition is doing.
The other week, the results in a client monitor of the competition showed a significant move in both era and tempo towards us.
---
Posted on July 26th, 2017
Better Radio music log service produce daily music logs to the radio, instore content providers, etc.
One recent assignment is daily updated 60's music playlists to a gym-chain using the Spotify Business platform.
Here is a sample how the 60's workout mix can sound.
For more information Better Radio Music Log Service
---
Posted on July 4th, 2017
Music scheduling tip of the week
What is your soundcode strategy?
When did you check your music codes last time? Are the codes set by different people and did they have the same strategy in mind? Alternatively, do you play songs which are considered as more mainstream today than when you added them? I recommend my clients to recheck codes every 6-9 months. A good use of soundcodes is to separate similar sounds from each other and block others from playing back to back.
Contact us for a confidental discussion about what we can do to improve your Selector, GSelector, MusicMaster or PowerGold database betterradio.se/contact
---